Horse Training Guides
There is some really great information out there in the form of ebooks. What I especially like about these is that they are available instantly through download. You don't have to wait for delivery and when you want the information it is right where you left it, on the computer;-)
I have rated the top two in each category of learn horseback riding and horse training which are all of excellent value and will benefit you the most. They really are a great way to learn and at a fraction of the cost for lessons which can really help these days.


Horse Training
Teach Yourself Natural Horsemanship in 14 Days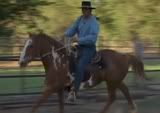 Video Features:
*Gentle Natural Horsemanship Foundations
*Join-Up with Your Horse in a Round-Pen
*Basic Groundwork Techniques
*How to Lead Your Horse Properly
*Circling/Lunging Your Horse
*Catching a Horse
*And so much more!
*100% Money Back Guarantee
Cost: US $99.95
Editor's Review
I was so excited to find this for you! Although I really enjoy eBooks for their content, I truly LOVE videos. This is just my personal preference as I am more of a visual person because to actually see someone working with a horse helps me to understand what I am supposed to be doing. You get 7 videos on the topics above for the price of one or two lessons. I am a firm believer in Natural Horsemanship and these videos follow that method. Take a look at the sales page and watch a few samples of what you will get. I'm sure that you will be more than pleased with what you will learn through this video series.
UPDATE 10/21/10: The above was being offered for $49.95 but this video series has now grown and improved to 17 core videos which includes a new format that gives text tips on screen and printable cue cards to take with you to the barn. PLUS three free bonuses (including a trailer loading video) and if you: "Sign-up today, and you'll get free access to video updates for one year. One new 30 minute video will be added about every 8 weeks-and you'll be allowed to download them free-but only if you order now."
AND
"When you order today, I will be offering you Eric Bravo's private email address. You will get one one-to-one coaching session from him should you request it. This offer, which is normally priced at $150, is absolutely free for a limited quota of people who order today."
Unfortunately the price has gone up to $99.95 but think about it, you're getting 10 videos plus extras for only $40.00 more which is unbelievable and well worth the price! My recommendation would be to try it for 60 days and with the money back guarantee, you can't go wrong!
Bonus Materials:
Video – Haltering a Green a Horse
Video – Trailer Load Any Horse
175 Page eBook – Teach Yourself Natural Horsemanship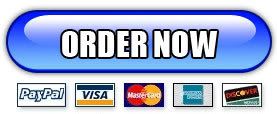 Horse Training Secrets Revealed




Features:
*No Level of Experience Necessary
*Overcoming Special Fears
*Eliminate Balking, Kicking, Rearing and More
*Recognizing the 4 Types of Disposition
*Overcome Shying and Running Away
*Breaking a Horse to Harness
Cost: US $37.77
Editor's Review
For an eBook, this one is excellent! You receive 12 PDF files with over 300 pages of information that covers everything from the ground up. Included in this series is an electronic book of 'How to Tame and Train Wild and Vicious Horses' that was originally published in 1856. Now you may think we've come a long way since then but back in that time the horse was their livelihood and they depended on being able to train their horse fast and easy. This is not about 'breaking a horse' as you would think they did back then. These old time master horse trainers really knew their stuff. And that is only one book. There is even a book about teaching a horse tricks from kissing, counting, laying down and sitting up to mounting a pedestal, carrying an article and even firing a gun. Amazing! The amount of knowledge that you will gain is truly worth the price.
Bonus Materials:
How to Choose a Healthy Horse
How to Break and Train Colts
The Horse Training System
Learn Horseback Riding
You might wonder why someone would want to learn how to ride a horse from a book but there is certainly an advantage to this as you are able to learn in the comfort of your own home without anyone watching and judging your riding. It enables you to learn the confidence your need in order to get on a horse. This is the perfect way for you to impress others with your knowledge and ability.
You may be going on vacation and would like to try riding on the beach (which is awesome by the way), or perhaps you just met someone who has a horse but know nothing or little about them. What about the parent who has a child that is horse crazy and you need to learn more to help your child with their passion. Both of these books will give you all the advice you need to confidently be around and on a horse.


1st Choice
The Beginner's Guide
to Horseback Riding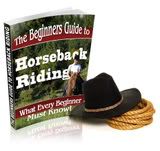 Features:
*Easy to Understand
*History and Uses of Various Breeds
*Understanding Horse Behavior
*Riding for Those with Special Needs
*Comparison of Riding Styles
*100% Money Back Guarantee

Cost: US $27.00
Editor's Review
I rated this book first for it's comprehensive way of explaining everything you need to know in order to have the confidence you need to ride. It goes into great detail about mounting and dismounting for the safety of a rider with no experience. It really does make sense for someone with no or little experience to learn all they can about horses to keep themselves safe. This book will definitely help anyone who has the desire to learn how to ride or for those who need that extra push to overcome their fear. With this minimal price you can also save hundreds of dollars in lessons and never leave the house. And…with the bonuses you really can't beat this price.
Bonus Materials:
Safety Tips-8 Simple Rules
Buying a Horse-Step by Step Guide
Horse Bookmarks
Boarding Stable Checklist
Introduction to Horseback Riding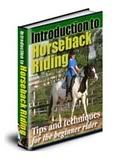 Features:
*Understanding the Mind of a Horse
*Horse Safety on Ground and Trails
*Methods and Techniques for Each Gait
*Correct Riding Equipment
*Choosing Trails For Your Riding Level
*100% Money Back Guarantee

Cost: US $37.00
(Offered in Hardback for $57.00)
Editor's Review
To be perfectly honest with you, one of the reasons this book came in second is because of it's sales page. I personally find the pop-ups a little distracting and don't like to feel like I'm being 'pushed' into anything. But don't let my opinion waiver you from this excellent book. All you need to do is close out the pop-up or sign up for it's free 5 day mini course which is well worth it. I like the fact that this book covers what to do once you're out on the trail. This is so important when learning to ride as you are so nervous about riding you forget about your surroundings. It's very easy to get in trouble fast if you're not prepared. The cost is a little bit more than the first but with all of the bonuses you receive it justifies the cost. It is also available in hardback which is nice for people who like their books on the go.
Bonus Materials:
How To Make Money Horseback Riding
How To Stay Safe Horseback Riding
Black Beauty (A Classic)
Grooming Guide
Horse Medical Records
Horse Health
Healthy Hooves